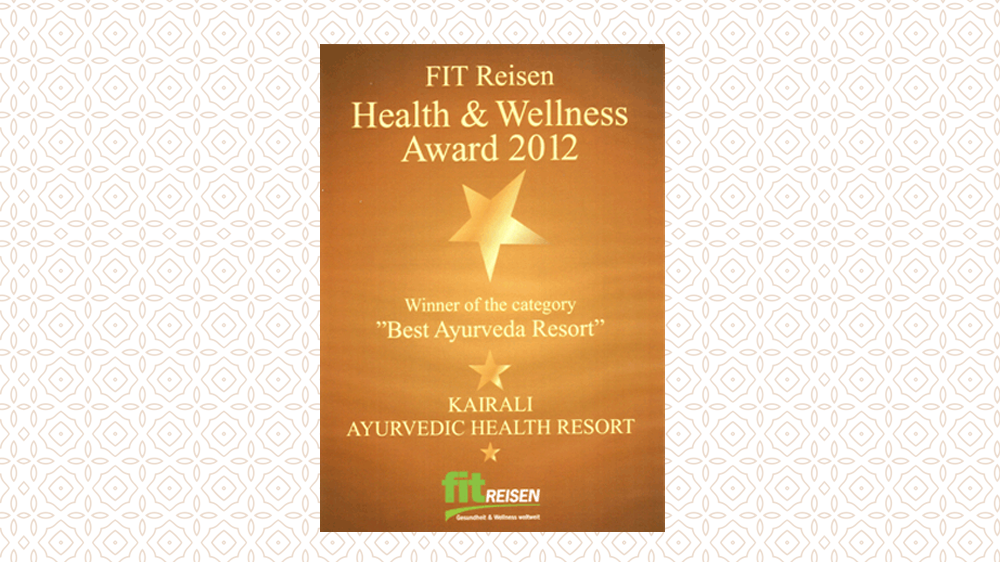 Kairali - The Ayurvedic Healing Village situated in Palakkad, Kerala is proud to announce that it has received the FIT Premium Quality Certificate in Germany (Berlin) for keeping highest quality.
The Fit Premium Quality Certificate is granted after a persistent assessment process. Only the highest quality and best rated hotels receive the FIT Quality Certificate.
The FIT experts only accept and select partner hotels with strong service and quality that have a complete orientation and clear focus on spa, wellness and health. Along with to the above mentioned evaluation the resort or hotel also needs the good reviews of FIT Reisen's customers. A hotel must achieve at least 4 of 5 promising points in order to be awarded with the FIT Quality Certificate.
The main criteria that are reviewed before this certificate if granted to any hotel or property are:
The state of the hotel, cleanliness of the hotel, the service and staff, the quality of the hotel rooms, the ambiance and the atmosphere. And also the quality of treatments, pool area / thermal bath, spa area, treatment rooms, sports and leisure facilities, nature and surroundings.